FETAL HEART RATE MONITORING ERRORS
Attorneys Helping Parents & Newborns Nationwide
Labor and delivery nurses and doctors have the crucial task of monitoring an unborn child's fetal heart rate. Several medical tools and technologies are available to enable electronic fetal monitoring (EFM), but these devices are not always used for one reason or another. If that reason is negligence, and the unborn child is put into fetal distress because of it, then the parents of the child might have grounds to file a birth injury or medical malpractice claim.
At the Law Firm of Michael H. Bereston, our attorneys are recognized nationwide for our abilities to handle fetal heart rate (FHR) monitoring error lawsuits with both professionalism and compassion. You have already been through enough as it is. Don't pile legal worries on top of everything. Work with our team and rest comfortably in knowing that respected legal professionals are building your case, investigating what could have caused the FHR monitoring error, and working diligently to secure the largest amount of compensation possible.
---
Call (410) 220-6581 to learn more about our law firm and our legal services.
---
What is a Fetal Heart Rate Monitoring Error?
Medical providers need to use fetal heart rate monitoring methods whenever it is reasonable to use them or when it becomes necessary. Not using any means of EFM when there are clear signs that there could be complications with the mother's health or that of her child is a form of fetal heart rate monitoring error. The same is true if technologies are used to monitor the fetal heart rate, but the information is misinterpreted or ignored and leads to health risks.
Continuous fetal heart rate monitoring should be used if any of these situations arise:
Drugs have been administered to the mother during labor
Labor has endured for longer than expected (prolonged labor)
Medical instruments like forceps or vacuum extractors are used during delivery
Mother has a chronic health condition during or before pregnancy
Mother has had a previous miscarriage
Mother is entering labor early (premature labor)
Mother is younger than 20 or older than 35
Physicians notice a concerning amount of blood during delivery
Placental abruption may have occurred
Umbilical cord might be wrapped or prolapsed
Unborn child is misplaced or misaligned in the womb
Labor & Fetal Heart Rate Concerns
The first signs of fetal distress are often related to the unborn child's heart rate. Correct fetal heart rate monitoring is critical because fetal distress can quickly become fatal for the child and also jeopardize the mother's health. Oftentimes, a fetal heart rate will accelerate or decelerate when something is dangerously wrong.
What are tachycardia and bradycardia?
Tachycardia: When a fetal heart rate is too high, it is called tachycardia. It can be caused by oxygen deprivation or hypoxia, infection of the amniotic fluid or placenta, high fever in the mother, and other potentially severe complications. If tachycardia is not identified and resolved quickly, then the child could be injured.
Bradycardia: Abnormally slow fetal heart rate.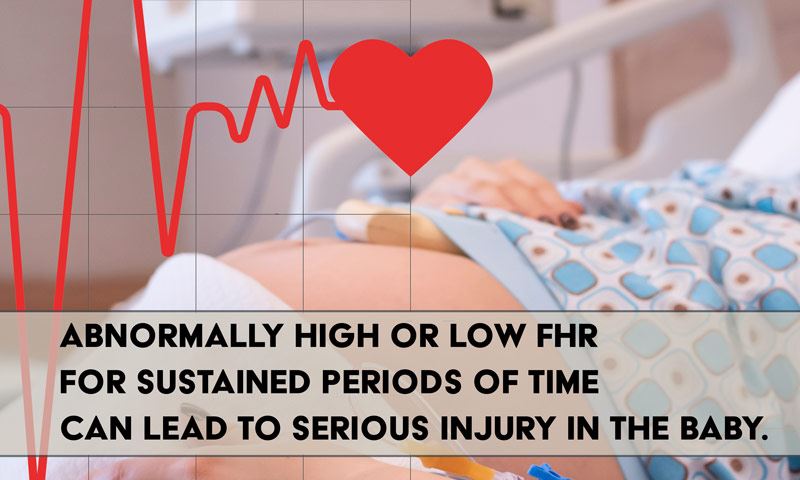 Temporary increases in the fetal heart rate associated with the fetal movement are known as accelerations. Just like when you exercise or move around and your heart rate increases, it is the same with the fetus. Decreases in the fetal heart rate are known as decelerations. There are several types of decelerations which are identified by their shape, timing, and duration. Variable decelerations usually are associated with umbilical cord impingement. Early decelerations occur with contractions and are associated with compression of the fetal head as it moves down the birth canal. Late decelerations begin after the peak of the contraction and last beyond the end of the contraction. Late decelerations indicate that your baby is stressed and actions should be taken to assist the baby. These actions include increasing intravenous fluid administration to the mother, putting oxygen on the mother, and changing the mother's position. Expedited delivery may also be done if late decelerations persist.
Healthcare providers are trained to identify these and other patterns in the fetal heart rate and to take actions depending on the pattern in order to optimize oxygen and blood flow to the fetus to ensure fetal well-being.
Preventing Fetal Distress with Monitoring
When fetal heart rate monitoring is done correctly, many cases of fetal distress can be avoided. As soon as a medical provider notices that the unborn child's heart rate is no longer displaying as expected — it should be a variable pulse, just like an adult's — they can use various techniques to investigate and solve the issue. In some cases, something as simple as repositioning the mother or giving her more oxygen can be enough to correct fetal heart rate problems. When the abnormality might be severe enough to endanger the unborn child's life, though, an emergency C-section should be considered immediately.
Nationwide FHR Monitoring Error Lawsuit Attorneys
The Law Firm of Michael H. Bereston should be your first choice for legal assistance after your child was born with a birth injury due to an avoidable fetal heart rate monitoring error. Throughout our years of legal experience, we have secured millions of dollars for our clients, many of whom filed birth injury claims with us. To keep matters simple and stress-free for our clients, we do not expect any payment for our attorney fees unless we win a favorable settlement, arbitration award, or verdict amount.
---
Don't delay another day. Contact us now for a FREE consultation.
---
Continued Reading
"A positive experience from the start. He found things other lawyers did not find. Those things were not all easy to find out. He delivered hard to hear facts about the case in as good a way as you could hope."

- Ryan

"Mr. Bereston represented me in my case. I found him to be very knowledgeable, professional and easy to talk to about any questions I had concerning my case. He would always promptly return my calls if I had any concerns or questions as the case went on."

- Clyde G.

"They truly love what they do and love each and every one of their clients like they are their own family."

- Shauna G.

"Michael was great to work with because he made a point to make me feel comfortable by explaining things in a way I could understand them."

- Cathy
We've Obtained
Millions of Dollars
On Behalf of Our Clients
Our goal in each case we handle is to obtain the maximum compensation for our clients, which is why we only take on a limited number of cases each year.
Read More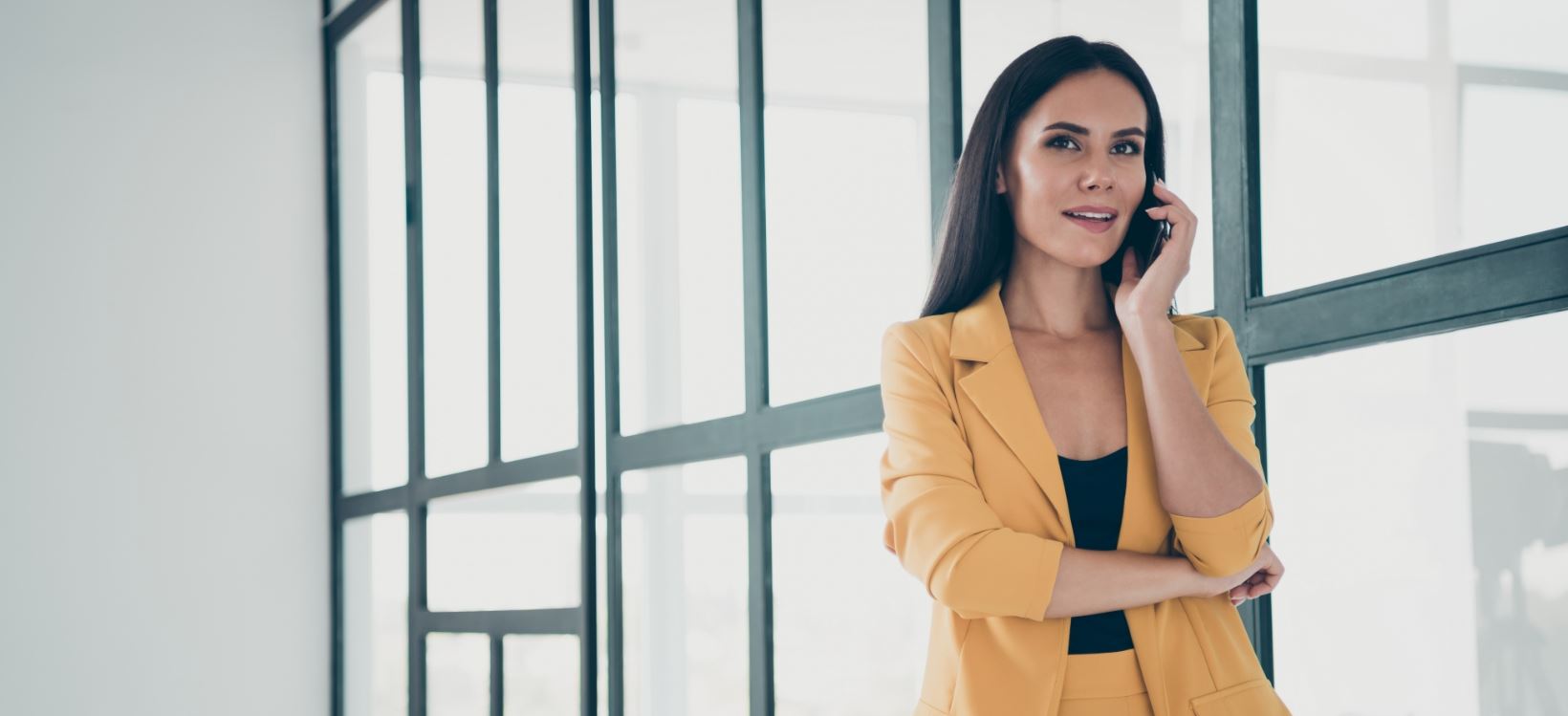 Let Your Voice Be Heard
Fill out the form below to get started on your free consultation or give us a call at

(410) 220-6581

to speak with our legal team directly.
You will receive experienced and effective legal representation.

You will have an open line of communication with Michael Bereston.

You will receive personalized attention throughout your case.

You will not pay anything unless we win your case.